Are you missing deadlines? Lacking software development capabilities to release your product? Let us help you. We will match you with a dedicated development team that will scale up your software development capacity — with little to no risks and minimized expenses.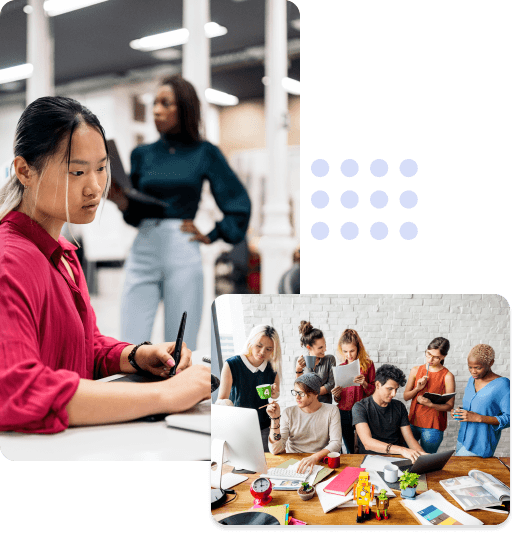 In-house team augmentation
Do you have a clear product vision and know exactly how to bring it to life, but still facing a shortage of specific skills? This is where our team augmentation services come in handy!
We will help fill any knowledge gaps while guaranteeing seamless integration on your project for an efficient outcome that meets all standards leveraging upon past successes as well as current capabilities to yield great results when combined.
---
Full-cycle development team
If you need us to cover a part or an entire development project with ultimate confidence in the quality of deliverables and no daily management headache - our self-managed dedicated team is your go-to option! You entrust us with a task — we do it from A to Z. You are free to choose any team size and composition.

Tech Stack
Whether you need a mobile app with a powerful cloud backend, a dynamic web app, embedded software for a smart device, or need to migrate your legacy, we've mastered the right stack for you!
fill in any skill gap
Full-scale teams to
Support Enginners
Business Analysts
Data Architects
Software Architects
CTOs
Data Scientists
Integration Engineers
Data Engineers
DevOps Engineers
BI Engineers
UI/UX Designers
Test Automation Engineer
with a dedicated team.
Reap the benefits of working
VenturiX is a company that knows how to get things done. With our "hungry for challenges" mentality, we root for your product's success, and our dedicated development team will make you feel like you've worked with them for ages! You can expect motivated specialists with fresh ideas that integrate quickly and deliver excellent outcomes — at speed and with in-house-like devotion.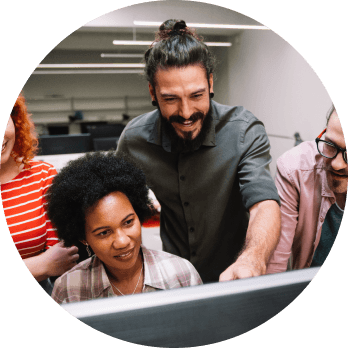 engagement model
Choose a fitting
Project-Based

If you have well-defined requirements and clearly outlined deliverables, you will benefit from project-based cooperation. With a fixed scope, quality metrics, and delivery schedule, you will be charged a fixed amount once project milestones are handed off.

Team-Based

If your project scope is unclear, but you still want to have your budgets predictable, opt for team-based cooperation. With FTE-based pricing, you will be billed monthly for the entire team and charged extra in case of overtime hours.

Time and material

If you deal with frequently changing requirements and undefined scope and want to embrace that flexibility, go for a time and material cooperation model. With flexible task prioritization and SLA-backed deliverables, you will be charged for the time and resources spent.