Improve your business with our devOps Consulting services
Development and Operations teams play a vital role in any business, yet they are often siloed off from one another. This can lead to a number of problems, such as a lack of transparency, long and drawn-out software delivery cycles, and poor-quality implementations.
Leading tech companies trust VenturiX to adopt DevOps solutions by uplifting culture, technology, and processes. Our DevOps consulting services works to break the wall between Dev and Ops for problem solving through joint effort instead of in silos. And by shifting focus to agility, tighter feedback loops, and rapid iterations, we ultimately help you get a process that simplifies software delivery, maximizes its velocity and quality.

Continuous Release & Deployment
At VenturiX, we have a team of experienced consultants who are well-versed in all things DevOps. We can help you set up your software delivery process from scratch in line with DevOps methodologies or enhance your existing processes if you're already on your way.
Whether it's helping you design better software, streamlining your deployment process, or improving your QA and testing procedures, we have the experience and expertise to help you every step of the way. Contact us today to learn more about how we can help you adopt DevOps within your organization!
Continuous Testing
Through DevOps consulting and automation, we help enterprises and startups from traditional automated tests in favor of continuous testing integrated into software development processes. We ensure that new pieces of code operate correctly while minimizing the business risks of introduced changes (like broken business logic, user experience issues, integration flaws, etc.)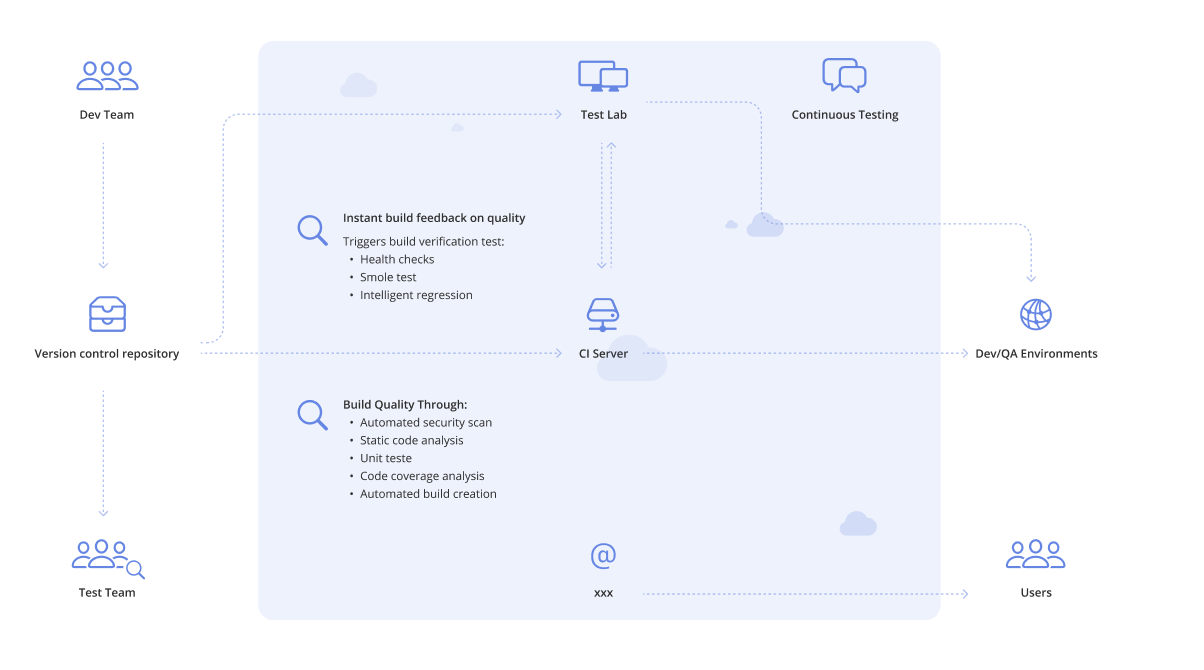 Continuous Monitoring
DevOps automation is not just about code delivery and testing optimization. We go far beyond that to tailor tools and adapt relevant methodologies for continuous monitoring of software delivery pipelines with deployed applications as well as their components - all in order to optimize your process so you can deliver faster and more securely than ever before!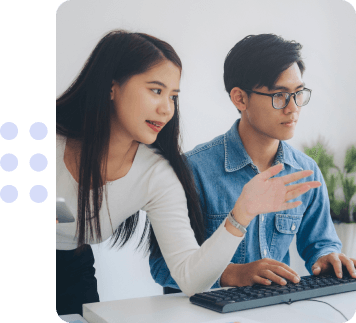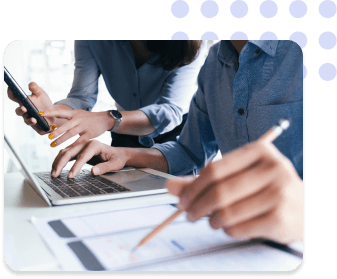 At VenturiX, we see continuous monitoring not only as a must-have of the software production cycle. We also consider it an essential practice that enables tech professionals and business managers to support their software stability, high performance, and immunity while being able to address potential issues proactively.
Continuous Feedback & Optimization
We help our customers leverage DevOps advantages to get a detailed picture of their software efficiency from the end-user perspective. By keeping their eyes on users' behavior and collecting their feedback, companies can implement timely updates and functional improvements to achieve an excellent user experience.